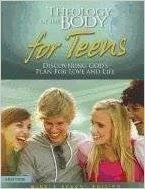 Saturday
,
March
1
,
2014
,
8:30 AM
-
5:15 PM
For High school and middle school youth leaders and PCLs a repeat training for those who missed it.
Saturday, March 1st
8:30 am - 5:15 pm
St. John Neumann
Lunch on your own

If two youth leaders from your parish are present, you can take home a TOB High School Kit for FREE! Registration deadline is February 27th to receive the free kit.

Consider staying for the Saturday vigil Mass at 5:30 p.m.!