July Stewardship Reflections
July 1, 2014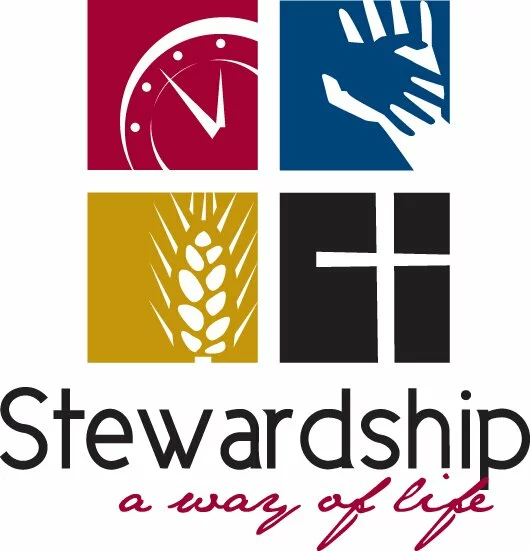 A STEWARDSHIP MOMENT
A thought or two on stewardship in the Sunday readings
 
Fourteenth Sunday in Ordinary Time Weekend of July 5/6, 2014
One of the most well known and beloved passages in scripture is the gentle invitation of our Lord in today's Gos­pel reading: "Come to me, all you who labor and are bur­dened, and I will give you rest." When we need physical rest, we sleep or take a nap. When we need emotional rest, we sometimes take a vacation. But how do we find spiritual rest? How do we discover Christ's peace as we grapple with the complex issues of life deep in our hearts? Good stew­ards find their rest in the Lord. Reflect this week on what you do to welcome the peace of Christ into your heart.

Fifteenth Sunday in Ordinary Time Weekend of July 12/13, 2014
In today's reading from the prophet Isaiah, there is a guar­antee that the unleashing of God's Word will bear much fruitfulness in the world. The Word of God will accomplish whatever God sends it forth to do. His Word is given to us as a gift to be nurtured, shared and made to "bear fruit." The question is whether or not we are exercising good stewardship over God's Word. Have we been "fruitful" with God's Word? Have we unleashed God's Word? Do we share God's Word or do we leave that task to others?

Sixteenth Sunday in Ordinary Time Weekend of July 19/20, 2014
In today's second reading, Saint Paul bids us to take com­fort in knowing that when God invites us to pray to him, he knows our true needs, even if we do not. The Holy Spirit intercedes and prays for us even if we can't come up with appropriate words; even when we don't have a clue what to ask for. We are not left alone. Good stewards know that prayer is an important part of living a life in Christ. The important thing is to make space for God. Do we let God into our hearts? Do we make room for the Holy Spirit to pray within us?

Seventeenth Sunday in Ordinary Time Weekend of July 26/27, 2014
A profound stewardship prayer is offered by the young king Solomon in today's first reading. He asks the Lord to give him an understanding heart, compassion towards God's people and the insight to distinguish right from wrong. An understanding heart, or wisdom, is a gift from God. It is a gift that enables us to make good decisions and pru­dent choices. Cultivating and sharing this gift is essential, especially when poor decisions and lack of compassion have consequences that affect the lives of others. Do we exercise good stewardship over the gift of wisdom? Do we share our compassionate hearts with others?
 
UN MOMENTO DE CORRESPONSABILIDAD
Algunos pensamientos sobre corresponsabilidad en las lecturas del domingo
 
Domingo Décimo Cuarto del Tiempo Ordinario Fin de Semana del 5/6 de Julio de 2014
Uno de los pasajes más conocido y amado de las escrituras es la gentil invitación de nuestro Señor en la lectura del Evangelio de hoy: "Venid a mí todos los que estáis cansados y cargados, y yo os haré descansar." Cuando nosotros necesitamos un descanso físico, dormimos o tomamos una siesta. Cuando necesitamos un descanso emocional, algunas veces tomamos unas vacaciones. Pero ¿cómo encontramos descanso espiritual? ¿Cómo descubrimos la paz de Cristo mientras luchamos con los complejos asuntos de la vida en lo más profundo de nuestros corazones? Los buenos corresponsables encuentran su descanso en el Señor. Reflexione esta semana sobre lo que usted hace para dar la bienvenida a la paz de Cristo dentro de su corazón.

Domingo Décimo Quinto del Tiempo Ordinario  Fin de Semana del 12/13 de Julio de 2014
En la lectura de hoy del profeta Isaías, hay una seguridad de que la liberación de la Palabra de Dios dará fruto abundante en el mundo. La Palabra de Dios completará aquello para lo que fue enviada. Su Palabra nos es dada como un don para ser nutrido, compartido y hecho para "producir fruto." La pregunta es si estamos ejercitando o no, una buena corresponsabilidad de la palabra de Dios. ¿Nosotros hemos sido "productivos" con la Palabra de Dios? ¿Hemos liberado la palabra de Dios? ¿Compartimos la Palabra de Dios, o dejamos esta tarea a otros?

Domingo Décimo Sexto del Tiempo Ordinario Fin de Semana del 19/20 de Julio de 2014
En la segunda lectura de hoy, San Pablo nos impulsa a sentir consuelo al saber que cuando Dios nos invita a que oremos, él conoce nuestras verdaderas necesidades, aún las que nosotros desconocemos. El Espíritu Santo intercede y ora por nosotros aún cuando no encontremos las palabras apropiadas; o no tengamos idea acerca de qué pedir. No estamos solos. Los buenos corresponsables saben que la oración es una parte importante de vivir una vida en Cristo. Lo más importante es hacer un espacio para Dios. ¿Nosotros permitimos a Dios estar en nuestros corazones? ¿Hacemos espacio para que el Espíritu Santo ore dentro de nosotros?

Domingo Décimo Séptimo del Tiempo Ordinario Fin de Semana del 26/27 de Julio de 2014
En la primera lectura de hoy, es ofrecida una profunda oración de corresponsabilidad por el joven rey Salomón. Él pide al Señor que le dé un corazón comprensivo, compasión hacia el pueblo de Dios y el entendimiento para distinguir lo correcto de lo erróneo. Un corazón atento, o sabio, es un don de Dios. Es un don que nos permite tomar buenas decisiones y hacer elecciones prudentes. Es esencial cultivar y compartir este don, especialmente cuando las decisiones inadecuadas y la escasa compasión tienen consecuencias que afectan la vida de otros. ¿Nosotros ejercitamos una buena corresponsabilidad del don de la sabiduría? ¿Compartimos nuestros corazones compasivos con otros?