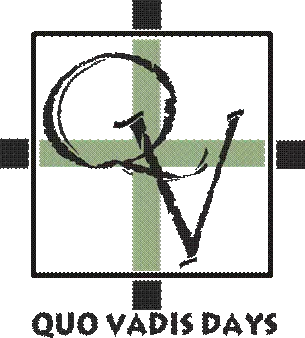 Attention all Catholic young men ages 15-19! Do you know where your life is going? The Lord Jesus has a great plan for you! You are invited to attend the First Annual Quo Vadis Days Camp in the Diocese of Lubbock to spend time with other young men your age looking at the Lord's call in your life while having fun. QVD is led by priests and seminarians of the diocese and is supported by the diocesan Office of Vocations.

QVD will be held from August 5-7 at Plains Baptist Camp in Blanco Canyon near Floydada TX. The cost of the camp is $50 and includes room, board and all activities.

If cost is an issue or you would like additional information, please contact Father Ernesto López at 792-3943 or elopez@catholiclubbock.org.
To download a brochure with more details, visit http://catholiclubbock.org/QVDs.pdf